By the pleasure of playing for old and new fans the idea came up to found the …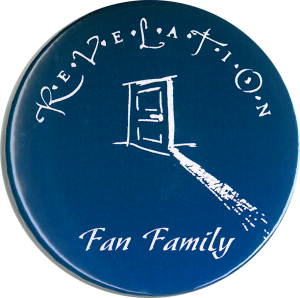 Simply become a member of our fan family !
If you like one, several or even all of our offers, simply consider supporting us to continue giving the good that is in every single REVELATION project – become an active part of what, even scientifically proven is good to all of us – become a part of what we mean by
MUSIC:

Enjoying the worlds of sound, reviving vitality and life energy, dipping into one's own fantasy world, discovering one's own musicality and the associated joy of creativity, living out
feelings, letting the body move, learning playfully, discovering perceptible knowledge …

The natural phenomenon MUSIC in its originality provides unlimited freedom to develop for all of us!

Thus REVELATION sees as a mouthpiece for the artistic side of music, which is connected with a lot of quality of life.
To become a REVELATION family fan is easy and free – in the future you do not take any financial or contractual obligations!
We would only ask you to support our work by recommending us for a commitment – or you can provide us with your ideas to carry out your own live event, for example a (children´s) birthday,  a family party, a company party, a vernissage, a fair event … – simply contact us!
If we get a booking due to your support, you are welcome to be a member of the REVELATION fan family!
You will get the REVELATION fan family button for pinning and you will enjoy the benefits of your membership – the trust you give in us and our multiple offers, means a lot to us!
Everything about our live events and much more can be found on our websites:
Contact:
info@revelation-music.de – 01573 – 37 11 706

tina.ertel1961@gmail.com – 01578 – 268 79 40